"Your life is defined by its opportunities... even the ones you miss."
Benjamin Button

from

The Curious Case of Benjamin Button



In the past week days, Melissa D and i watched a few movies, in light of the Oscars ceremony this year(then). So, one of the first movie we decided to watch was The Curious Case of Benjamin Button.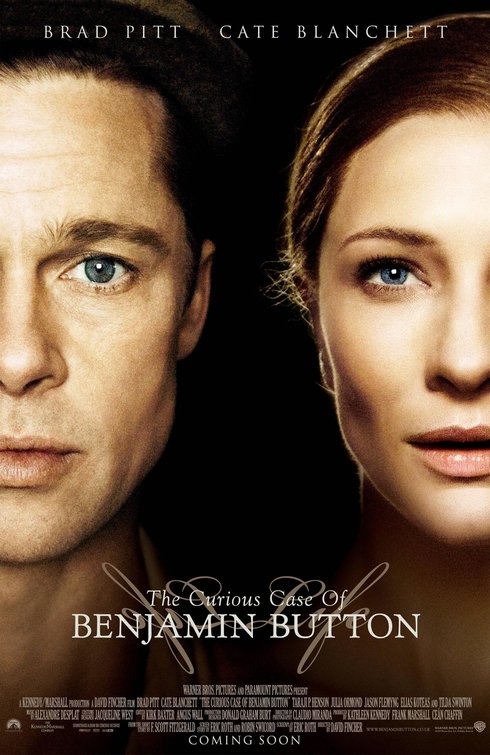 It's a story of Benjamin (
played by Brad Pitt
), who was born old, and ages backwards. Narrated from a diary read by 'his daughter' before Hurricane Katrina, it portrays his story of the events he lived through and the lives he came across, including the love of his life, Daisy (
Cate Blanchett
).
While i was watching it, i suspected how it would end, but it was a good movie, nonetheless. But The Curious Case of Benjamin Button might have won more Oscars if it wasn't for
Slumdog Millionaire
.
On Friday,
Melissa D, Aunty Moy
and myself watched this 'underdog' movie which won EIGHT Oscars this year, including Best Motion Picture of the Year; Best Achievement in Cinematography; Best Achievement in Directing; Best Achievement in Editing; Best Achievement in Music Written for Motion Pictures, Original Score and Best Achievement in Music Written for Motion Pictures, Original Song (
both of these received by A.R. Rahman!
); Best Achievement in Sound and Best Writing, Screenplay Based on Material Previously Produced or Published.
A scene from Slumdog Millionaire
The story of 18-year old orphan Jamal Malik, who serves tea (chaiwalah) at a call centre in Mumbai, joined "Who Wants To Be A Millionaire?" game show (to get the attention of the girl he loves, Latika). Ironically, almost every question asked throughout the game, was related to his childhood, as he and his brother Salim, who grew up in the slums. It is as if, all the answers in the gameshow was
written
.
The whole movie was entertaining, and like (
almost
) every Indian movie (
or movie filmed in India
), there is a dance scene! A must watch!
And recently, on Tuesday night, both Melissa D and i watched
Seven Pounds
, starring Will Smith.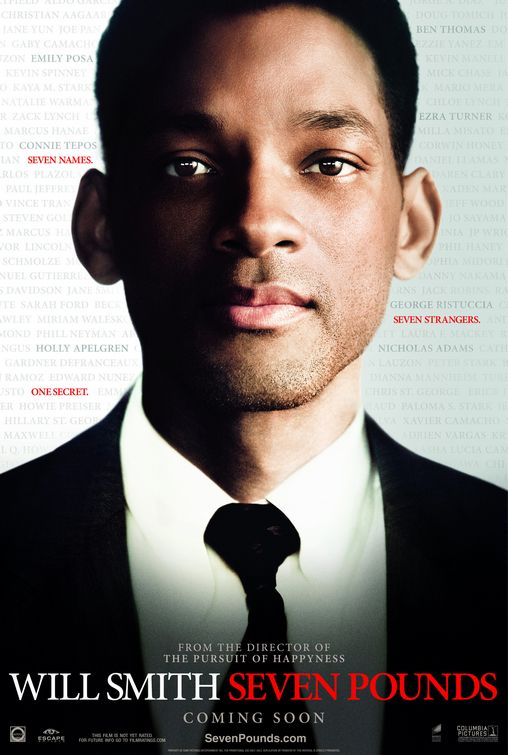 A story about a 'tax collector' who has a secret past, and tries to change the lives of seven strangers,
'who deserve his help'
. The story's slow-pace, and if you don't get the clues and flashbacks throughout the movie, you might not fully comprehend the story.But if you do, it's a real touching story! And i have to say, it is a good movie!~
"In seven days, God created the world. And in seven seconds, I shattered mine."
Ben Thomas

from

Seven Pounds.




Hmmm...
i'm still looking forward to watching
Watchmen, Burn After Reading
and
Terminator Salvation
.

Love & Peace!~

BC?