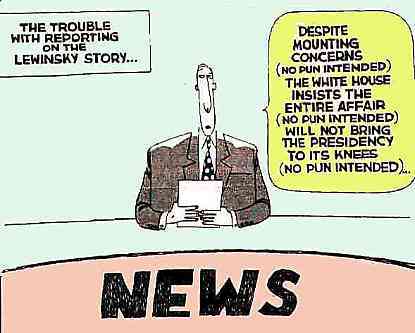 Funny.
Recently, i've discovered these two piece of news from a magazine and from the radio:

1. In Korea, a guy died after playing an online game for

50 hours

! The Korean dude, only known as Lee, died of a heart failure after playing an online game in a cybercafe for three days straight. He only took a few hours off to sleep and eat.

2. In U.S., a third grader won a lottery worth a whopping

US$ 47 million

! Although there is a law about minors gambling, it says nothing about a minor winning a lottery. Thus, it's legal for him to get the winnings. Plus, he bought the winning lottery ticket with his own lunch money! His name wouldn't be announced till he's older.


PS i've uploaded pictures for this entry. Apparently, there's some problems uploading pictures with the blogger.com programs. I had to upload it manually with an online picture storage and some source-codes.

And i've changed the comment posting from anyone to only members, since the comment section is

being spammed!

Sorry.


Love & Peace!~


BC?